Cancer at Elevation, Early Detection & Access to Care: Four-Part Series
Summit Daily
September 16, 2022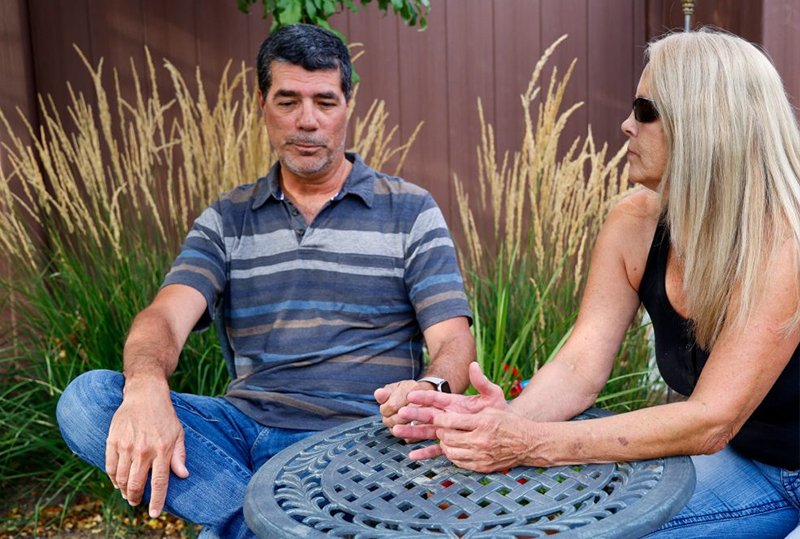 Stories in this series:
---
Cancer at Elevation: How does living at high elevations impact someone's chances of developing cancer? Summit County experts weigh in
So why does cancer seem to be less prevalent, statistically, in Summit County? Ann Wilcox, director of the oncology service line for Vail Health, believes it has to do with the community's lifestyle. "We lower our risk factors — one of the ways — with a healthy lifestyle," Wilcox said. "We are fortunate enough to be in an environment where healthy eating and activity is part of our day-to-day…"
READ MORE >>
---
Preventing Poor Outcomes: Early cancer detection is vital, doctors say, but barriers — both financial and mental — often get in the way
Vail Health's Erin Perejda, Sarah Roberts, Kristi Grems and Lindy Owens offer advice on how patients can address the fear and anxiety that comes with cancer screenings and diagnosis, including normalizing the anxiety, surrounding yourself with supportive people, taking control, seeking professional help, having an individualized cancer care plan, and being optimistic.
Kathy and Tony Jones share their story how Kathy's early cancer detection saved her life, all the while overcoming anxiety in the process.
READ FULL STORY >>
---
Lessen the Stress: A comprehensive, holistic approach to care helps improve cancer outcomes, doctors say
For people with cancer and the professionals who provide treatment, creating a full-body strategy for cancer care is key to a smooth recovery.
Lindy Owens, a nurse navigator with Vail Health's Shaw Cancer Center, is an advocate for patients during care — from the initial consultation and onward. It's her job to help lessen the stress patients encounter as they process and navigate their diagnosis and treatment. "It's important to treat the whole body rather than just the physical aspect…" said Owens.
Vail Health's Sarah Roberts, Kristi Grems and Erin Perejda also share how integrated care is beneficial to patients and how, for some patients, survivorship programs like the Spirit of Survival program can build a sense of community that can improve their stress levels throughout their care.
READ FULL STORY >>
---
Access to Care: Though Summit County's oncology services have evolved over the years, barriers and limitations remain
In the last few years, access to cancer care in Summit County has improved in some respects as major health systems like Centura Health and Vail Health continue to grow. When Vail Health first got its start in the 1960s, known then as The Vail Clinic, it zeroed in on orthopedics to align with the area's growing ski industry.
Eventually, the system expanded into the organization it is today, which includes its hospital in Vail as well as locations in 12 towns including both Eagle and Summit counties. More recently, the system opened its 85,000-square-foot Dillon Health Center last November. Housed within the building is a Shaw Cancer Center location.
Vail Health chief strategy officer Nico Brown said about 20% of the patients frequenting the Eagle County Shaw Cancer Center were originally traveling from Summit County. Ann Wilcox, Vail Health's director of the oncology service line, noted that this is part of the reason why the organization decided to open up additional services locally. "Any time you can have cancer care close to your home, it's a benefit," Wilcox said.
The center is now a home base for a full-time medical oncologist and hematologist and a second medical oncologist and hematologist who is there every Thursday. The center also has a full-service infusion center that is open five days a week.
READ FULL STORY >>