Vail Health Shaw Cancer Center achieves accreditation for radiation oncology services from ASTRO's APEx - Accreditation Program for Excellence®
Sally Welsh
September 06, 2023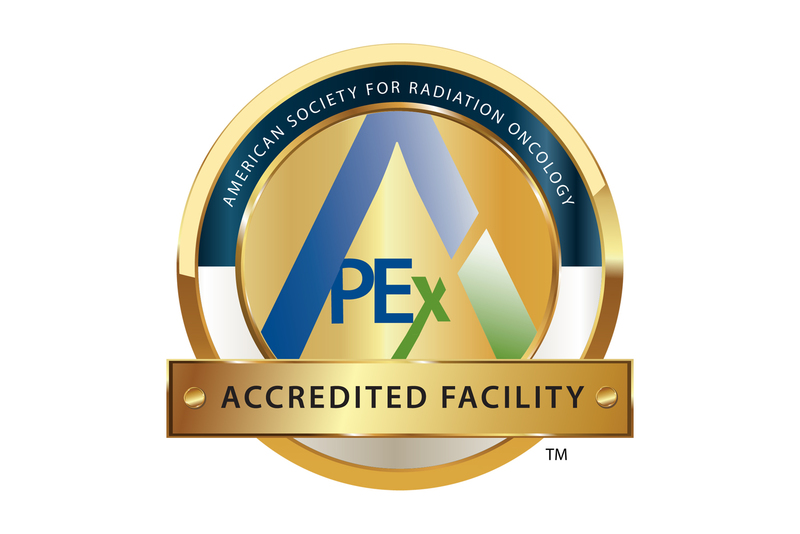 Vail, CO (Sept. 7, 2023)
— Vail Health Shaw Cancer Center successfully attained accreditation from the American Society for Radiation Oncology (ASTRO)
APEx - Accreditation Program for Excellence®
. APEx provides external validation that a radiation oncology facility is delivering high-quality patient care. Shaw Cancer Center's accreditation is effective for four years.
"Shaw Cancer Center is honored to receive APEx accreditation from ASTRO, the largest radiation oncology society in the world," said Will Cook, President and CEO of Vail Health. "Our radiation oncology team is invested in evaluating our processes to meet ASTRO's high standards for safety and quality. Achieving APEx accreditation shows our local community that we are dedicated to providing consistently safe, patient-centered cancer care and delivering on our mission of elevating health across our mountain communities."
APEx, a radiation oncology practice accreditation program sponsored by ASTRO is a powerful tool to measure and drive quality improvement in radiation oncology practices. It is a voluntary, objective and rigorous multi-step process during which a radiation oncology practice is evaluated using consensus-based standards. The practice must demonstrate its safety and quality processes and show that it adheres to patient-centered care by promoting effective communication, coordinated treatments and strong patient engagement. The accreditation process is a commitment to an ongoing safety culture. Only 10% of radiation oncology facilities in the US have achieved this accreditation.
"ASTRO commends Shaw Cancer Center for achieving APEx accreditation," said Geraldine M. Jacobson, MD, MPH, MBA, FASTRO, chair of the ASTRO Board of Directors. "By undergoing this comprehensive review, the facility demonstrated their strong commitment to delivering safe, high-quality radiation oncology services to their patients."
"The APEx accreditation adds to the Shaw Cancer Center's list of significant high standard accomplishments including American Commission On Cancer, National Accreditation Program for Breast Centers, and the Quality Oncology Practice Initiative," said Dr. Patricia Hardenbergh, Shaw radiation oncologist, Chair of the Vail Health Cancer Committee, and Medical Director of the Shaw Cancer Center. "Each of these awards demonstrate an exemplary cancer care service to our patients. The APEx accreditation process not only validates that we meet the high safety and quality standards of the ASTRO, but we have again gone beyond expectations scoring 100% in 2/3 areas and 99% in the third. Our onsite reviewers even took some of our materials back to ASTRO as examples of advanced multi-disciplinary care programs."
Of note the Shaw received the ACOS Outstanding Achievement Award in 2019.
APEx is the only radiation oncology accreditation program that includes a self-assessment, which allows practices to internally assess compliance with quality improvement standards. The practice then proceeds to a facility review by an external surveyor team that includes a radiation oncologist and a medical physicist. The program reflects the recommendations endorsed in the ASTRO publication
Safety is No Accident: A Framework for Quality Radiation Oncology and Care
. Learn more about APEx at
www.astro.org/APEx
.