Tips for Holiday Eating & Survivorship; Pumpkin Ravioli Recipe
Shaw's Dietitians & Fitness Trainers
November 07, 2022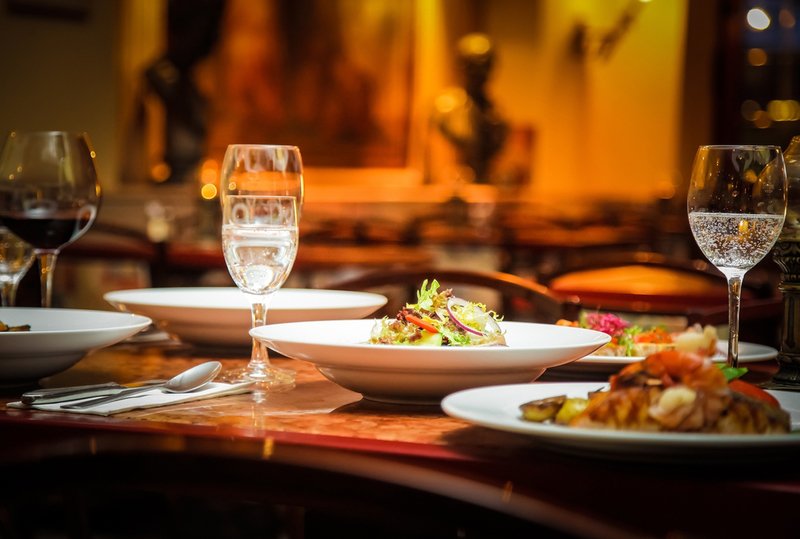 As the holidays rapidly approach, we must be mindful of the amount and nutritional value of the foods and beverages we enjoy. Here are some tips to incorporate this holiday season without missing out on all the fun.
Five servings of fruit and veggies per day:
Make room for the veggies. If they are offered, just put them on your plate. You will be more likely to take a few bites if they are already on your plate and in front of you rather than going back to get your fill.
*Pro Tip:
Eat the veggies first to get them out of the way so you can enjoy the food you are looking forward to.
2) Fiber:
Fiber is found in fruits with skins, veggies, whole wheat/grain, beans/legumes, and nuts/seeds. A high-fiber diet is beneficial in so many ways. It can help: reduce blood pressure, control cholesterol and blood sugar levels, decrease the risk of heart disease, promote bowel regularity, and more! If given the option, try to make the starches on your plate come from high-fiber foods. Snack on a handful of nuts and seeds, or incorporate them into your meals!
3) Choose lean protein options:
Lean protein options include fish, skinless chicken, low sugar/low-fat Greek yogurt or dairy, egg whites, beans, peas, lentils, tofu, etc. Limit red and processed meat to 1-2 times a week (if desired) as it can increase inflammation within the body.
4) Limit alcohol consumption and sugar-sweetened beverages:
Limit alcohol consumption to 2 glasses for men and 1 for women per day. Although, it is best not to drink alcohol for cancer prevention. For a happy medium, save alcohol consumption for social gatherings and try not to exceed 2 servings. Aim to make the majority of your fluid consumption come from water.
5) Limit processed sugar:
One of the best parts of the holidays is enjoying seasonal treats in moderation. Enjoy the slice of pumpkin pie or cookie, but when you finish your serving, that is it! There is no need to go back for more, so you better savor every bite. Dessert should not be an everyday occurrence, but enjoying a treat every so often is encouraged. Cut treats in quarters for a sampler, split a cookie with a friend, and share leftover baked goods with neighbors, coworkers, and family.
6) Exercise:
150 minutes of moderate physical activity per week is associated with reducing specific cancer-related mortality. During the holiday season, don't forget to make time to get out and exercise. Whatever you like to do, grab a friend, take the family and the dog, and get movin'!
7) Pumpkins, a cancer-fighting food:
While nothing says 'autumn' better than the faint smell of pumpkin spice, these superfoods offer more than just a beloved latte flavor. With 45 varieties of pumpkins, ranging from squash to classic jack-o-lanterns, these vegetables allow for versatility in the kitchen. In addition to being tasty, pumpkins are one of the
top cancer-fighting foods
individuals can add to their diet, as they are packed with antioxidants and nutrients.
Each pumpkin has a high content of carotene and beta-carotene, antioxidants that are common in yellow and orange foods. These antioxidants neutralize free radicals, which may protect against certain cancers.
Special:
Pumpkin ravioli with parmesan sage cream recipe!
Satisfy your fall cravings with this delicious pumpkin ravioli with parmesan sage cream dish to share. This recipe serves 4 people, so enjoy it with family and friends.