Healthy Holiday Food Recipe Swaps and a Whole-Wheat Pumpkin Muffins recipe
Shaw Cancer Center Dietitians
November 18, 2021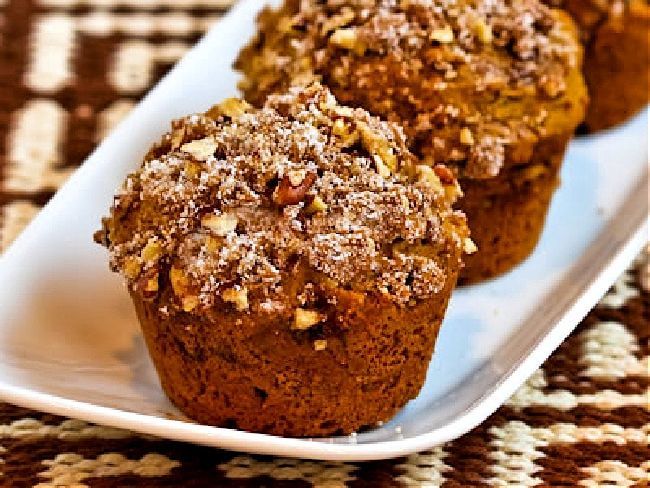 From Vail Health Shaw Cancer Center Dietitians
This next holiday season is full of indulgences and excess, which gets us thinking about our favorite healthy food swaps and tips. Be sure to check out the Whole-Wheat Pumpkin Muffin recipe!
Monk Fruit Sweetener – tastes just like sugar without the bitter after taste of stevia. Can be used in equal portions as sugar. Find it at Costco, Amazon or in your grocer's baking aisle.
Riced Cauliflower – Looking for a super easy way to add vegetables to your day? Try this amazing cruciferous, ultra-cancer fighting, vegetable in your smoothie, shake, casserole, or use it as ½ of your mashed potatoes. It doesn't change the color and taste but does add nice texture.
American Institute of Cancer Research – Need some good cancer-friendly recipes? This is the place to go for the most up-to-date and accurate information on cancer prevention and survivorship. Go to www.aicr.org.
Try this amazing Whole-Wheat Pumpkin Muffins recipe:
:
Ingredients:
2/3 C + 3 T pecans (or nuts of your choice)
2 C White Whole Wheat Flour
2 tsp Baking soda
1 ½ tsp baking powder
2 tsp pumpkin pie spice
1 tsp ground cinnamon
¼ tsp salt
1 cup pumpkin puree
¾ C + 3 T MonkFruit Sweetener
¼ C Canola or Olive Oil
¾ C buttermilk or milk alternative
1 Egg + 1 Egg White
¾ tsp vanilla
Instructions:
Preheat oven to 350 degrees F and spray muffin tins or silicone muffin cups with nonstick spray
Coarsely chop the 2/3 cups of pecans and set aside
Finely chop the 3 T pecan, combine with 3 T sweetener and set topping mixture aside
In a medium bowl combine the flour, baking soda, baking powder, pumpkin pie spice, cinnamon and salt
In another bowl whisk together the pumpkin puree, ¾ C monk fruit sweetener, oil, buttermilk or milk alternative, egg, egg white, and vanilla
Combine dry ingredients into the wet (the mixture will be stiff)
Fold in the 2/3 C chopped nuts
Fill muffin cups with batter, sprinkle a heaping teaspoon of the topping over each muffin
Bake 25-30 minutes or until toothpick comes out clean
Recipe Source:
kalynskitchen.com/recipe-for-low-sugar-and-whole-wheat_24/