Exercise for Mental Health
Shaw Cancer Center | Fit For Survival Team
May 03, 2023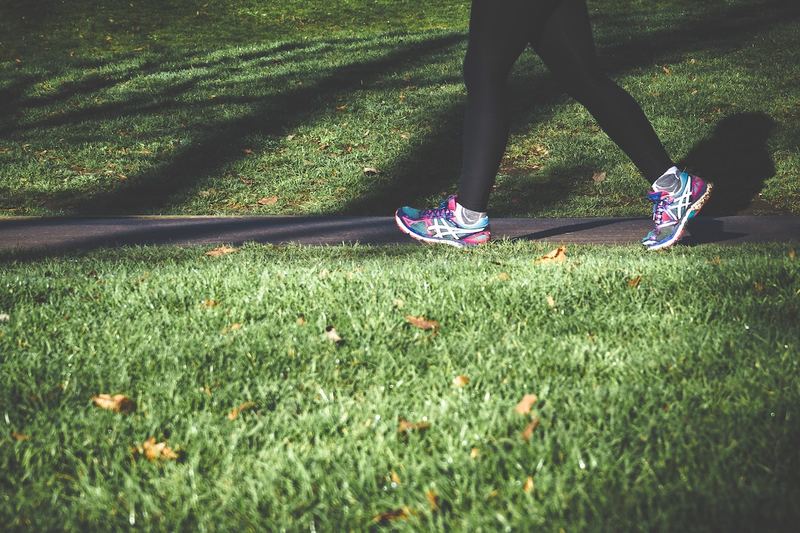 May is Mental Health Awareness Month, so Shaw Cancer Center's Fit For Survival team wanted to share some tips and reminders about how exercise plays a vital role in our mental health. We know that exercise boosts our physical health, but it can help us feel—and function—better, too.
Take inspiration from the following tips, and plan to get into the routine of exercising for mental health this month.
Exercise can boost your mood, concentration and alertness. Each exercise session triggers a release of brain chemicals, including serotonin and endorphins, which directly influence mood and feelings of happiness.
Exercising outdoors boosts these feel-good hormones even more.
Exercise has also been shown to significantly influence quality of sleep, which has a great impact on our mood and overall health.
Exercise offers opportunities to socialize with friends and get outside to do something fun and stimulating, also giving us a break from everyday life and distracting us from negative thoughts.
Exercise is something that we can plan and control in our lives, therefore increasing coping ability, sense of control and self-esteem.
Fatigue is the number one reported side effect from cancer treatments, and research with oncology and exercise has shown a direct correlation with fatigue levels decreasing as exercise duration and intensity increase.
Depression and anxiety are also commonly reported side effects from cancer patients during their journey. Research has shown significant decreases in both these parameters with daily walking. New research from the Harvard Medical School found that replacing one hour of sitting with an hour of moderate exercise decreased rates of depression by 26%.
Exercise strengthens the immune system, cardiovascular system and builds muscle and bone. In addition, after exercise, muscle tension is decreased promoting feelings of relaxation.
Exercise has been shown to be vitally important in fending off dementia and brain fog. Each exercise session increases blood flow and oxygen to the brain, creating new capillaries and neural synapses (which increase even more with exercise that involves more complicated or coordinated moves). Exercise also increases Brain Derived Neurotropic Factor, which helps decrease inflammation and the plaque that leads to Alzheimer's.
Exercising as little as 30 minutes a day, 5 days a week, leads to a decrease in cancer related mortality with an all-cancer average of 34%. Just knowing that you are dramatically increasing your survivorship odds by moving daily can decrease anxiety.
As the sunshine and warmer temperatures return to us here in Colorado, we're hoping you make exercise a part of your daily routine, wherever you may be.
References
Ashcraft, Kathleen A., et al. Exercise as Adjunct Therapy in Cancer, Seminars in Radiation Oncology, 29.1 (2019), 16-24 | Exercise Guidelines for Cancer Survivors: Consensus statement from International Multidisciplinary Roundtable, Medicine & Science in Sports and Exercise, June (2019), Vol 51, pp1252-1261 | Justin C. Brown et al. The effects of a clinic‐based weight loss program on health‐related quality of life and weight maintenance in cancer survivors: A randomized controlled trial, Psycho-Oncology, 10.1002/pon.5817, 31, 2, (326-333), (2021). | Meta-Analysis JAMA Psychiatry. 2022 Jun 1;79(6):550-559. doi: 10.1001/jamapsychiatry.2022.0609.